Ylvis was discovered by Peter Brandt in 2000. Brandt first saw Bård Ylvisåker on stage at Fana Skoleteater, and Bård asked his brother, Vegard Ylvisåker to join him. Six months later they debuted with the show "Ylvis - En kabaret", thus starting their ascent into Norway's comedy elite.
Their first project as Ylvis was in 2000 with "Ylvis - En Kabaret". In 2001, they did "Ylvis Goes Philharmonic" with Bergen Filharmoniske Orkester in Grieghallen in Bergen. In the same year, they debuted on TV as regular guests on Rune Larsen's show "Absolutt Norsk" on NRK.
After the success of "Ylvis - En Kabaret", they went on and did another stage show, "Ylvis - En Konsert" in 2004. Some can say these two shows can be called "Ylvis 1 and Ylvis 2", since later on they did two more stage shows, "Ylvis 3" in 2007, and "Ylvis 4" in 2010.
Ylvis' stage debut - NRK, 19 October 2000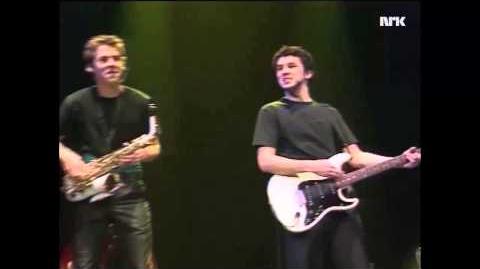 Ylvis on Absolutt Norsk - 2001
Ylvis on Beat for Beat - 2001